Vivaha Pontana / Match Compatibility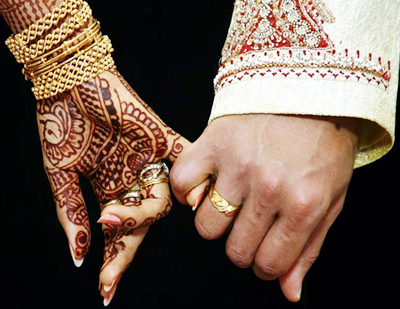 Marriage is most important life event and it is considered as the beginning of real life. It is better to get match analysis report before entering into matrimonial life to avoid future problems.
Match compatibility consideration is not only simple astrological practice but is a way to get the knowledge regarding the nature, features, love and communication ability of the partners. Unless and until a good compatibility is found between the two partners they can't have a lifelong happy relationship.
Compatibility of partner's will be checked based on date, time and place of birth details of bride and groom. Match analysis report will provide you the compatibility between the bride and grooms jatakams. Compatibility will be expressed in terms of 12 issues. The 12 issues are
1. Varna Pontana:  It indicates the ego development between partners.
2. Vashya Pontana: It indicates the mutual attraction and affection between the couple.
3. Tara Pontana:  It indicates the health and well being of the couple.
4. Yoni Pontana: It indicates the biological satisfaction between the couple.
5. Graha Pontana: It indicates outlook and objective levels between the couple.
6. Gana Pontana: It indicates the temperamental behavior between the couple.
7. Bhukti Pontana: It indicates family welfare.
8. Naadi Pontana: It indicates internal metabolism between couple.
9. Panchabhoota Pontana: It indicates understanding capabilities of couple
10. Rasi Pontana: Certain combination of rasi's don't allow the couple to have a fruitful matrimonial life. In this section we study whether any such issues are there or not.  
11. Jantu Pontana: It indicates adjustment capabilities of couple
12. Jataka dosha presence in point of combined jatakams: in this section we study both the jatakams to predict any matrimonial life related doshams like kuja dosham, Kalatra dosham, Santana dosha, any kind of Sarpa dosham etc and remedial procedures will be suggested. Don't be panic by seeing computer based or program based match compatibility reports, in which false doshams and false incompatibilities are common.
It is better to know the match compatibility before fixing the match. To get manually checked compatibility report please contacts us.