Simha Rasi / Leo Sign Nature - Character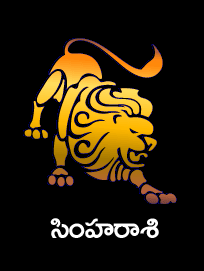 Persons born in Magha 1st, 2nd, 3rd and 4th charanams, Purva phalguni 1st, 2nd, 3rd, 4th charanams & Uttara 1st charana comes under Leo sign or Simha raasi.
Lord of this sign or raasi is SUN.
These persons are broad minded people and very helpful.
They can easily trapped by priding. This puts them in troubles.
They desire to guide others.
They love to watch others obeying their commands.
They are short tempered and they can control themselves easily.
They will not accept things damaging their respect.
They respect others and wish the same to be returned.
They are little bit proud about their appearance and nature.
They fight for their rights.
They can easily solve others problems but they feel difficult to solve their own problems.
They treat their guests very well and they love to listen to music.
They like to depend on others.
They feel that they are working very hard but they don't.
They don't know how to save money.
They will spend excessively on purchasing cloths.
They love to watch movies, skits and arts.
They have strong will and desires, they won't change them at any time.
These persons have very good friends. They will be benefited from friends.
Their love towards mother is more than father.
We can provide your complete horoscope as a manually written "Horoscope Prediction Book". It's not a computerized print out. It will be prepared & written manually by sri Sidhanthi garu and along with this report you will have phone conversation with sri sidhanthi garu.
You can also contact us for palmistry reports, for vaastu reports, for match compatibility reports, for subha muhurtams. We will also suggest & perform astrological remedies for your problems due to various jataka doshams. Please Contact us for your all astrological needs and suggestions...
©2008-2016 All rights reserved with oursubhakaryam.com.