Meena Rasi / Pisces Sign Nature - Character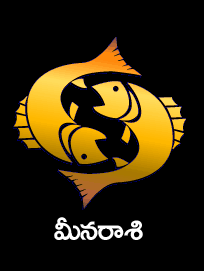 Persons born in Purvabhadra 4th charana, Uttarabhadra 1st. 2nd. 3rd. 4th charanas & Revati 1st,2nd 3rd,4th charanas comes under Pisces sign or Meena raasi.
Lord of this raasi of sign is JUPITER.
These persons are ideal persons for humanity.
They have idealistic thoughts. But they have less confidence levels.
These persons won't go ahead spontaneously. They will think and think and think even to take a small decision.
They are very honest persons.
They usually spend more than they earn.
They make others happy and they don't let others to hate their company.
They love to live happily without any responsibilities.
They are easy going persons. They don't mind others word unless un till the words are very severe.
These persons appear strong and very healthy. But they don't want to involve in big issues and they don't want to take family responsibilities.
They work very hard to achieve success and they will occupy very high position.
They remind about yesterday's events, thinks about tomorrow what will happen and they forget to think about today.
We can provide your complete horoscope as a manually written "Horoscope Prediction Book". It's not a computerized print out. It will be prepared & written manually by sri Sidhanthi garu and along with this report you will have phone conversation with sri sidhanthi garu.
You can also contact us for palmistry reports, for vaastu reports, for match compatibility reports, for subha muhurtams. We will also suggest & perform astrological remedies for your problems due to various jataka doshams. Please Contact us for your all astrological needs and suggestions...
©2008-2016 All rights reserved with oursubhakaryam.com.